[NO DLC] 2013 Peterbilt 386 Waste Transfer Truck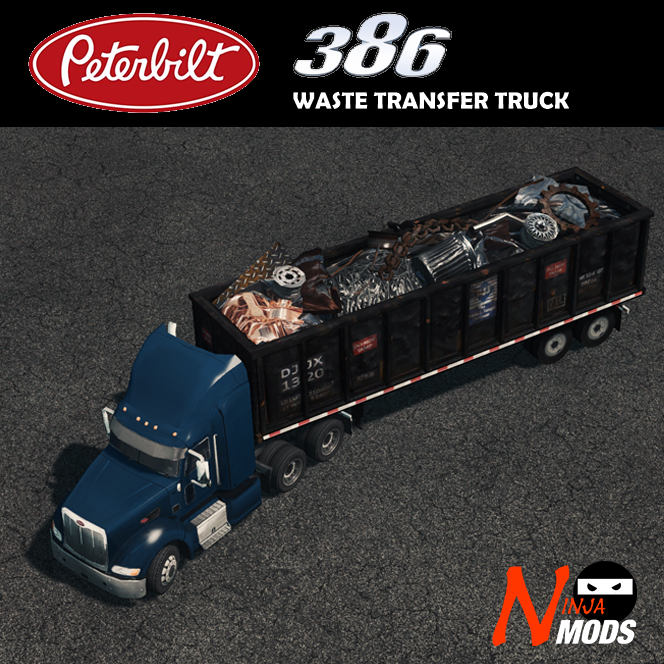 Description:
NO DLC Version of the Waste Transfer Truck
If you have Service Vehicle Selector, it does not matter if you get this version or the other one. This one with the black label does not need a DLC. The one with a white label was compiled for use with the DLC.
It comes in a day cab version only.
Check out the new Cities Waste Services Garbage Facility which is matching this set!
The truck is fully colorable! You can set whatever color you like. I've made the default colors green – symbolic of WM, blue – symbolic of Republic, white – general city services, and yellow – representative of European and international garbage truck colors.
Use Service Vehicle Selector 2 to set garbage trucks for landfills and incinerators.
Related Vehicles
[www.paypal.com]
Model Information
2818 Tris
1024 x 512 Texture
Prop
Matt Crux does not have a trailer prop
Purchased model. Trailer made by Matt Crux
All stats are the same as the default garbage truck. Use Advanced Vehicle Options Mod to change it to fit your needs.