Quanjude Peking Roast Duck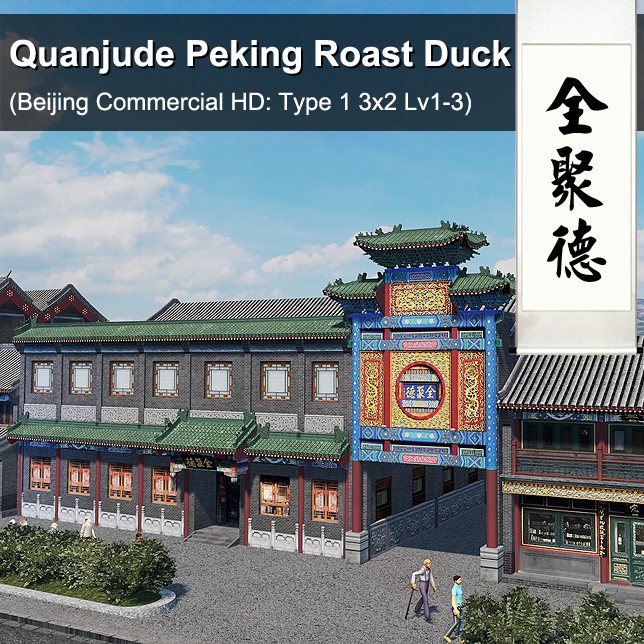 Description:
Your cims want some Peking roast duck? Build the Quanjude in your city.
Quanjude is a Chinese restaurant in Beijing, China established in 1864 during the Qing Dynasty and is known for its Peking roast duck. (from Wikipedia [en.wikipedia.org])
This is the original Quanjude restaurant building at the Qianmen street in Beijing, including 3 growable buildings from level 1 to 3 with slightly different texture.
Find it keywords: BHCom, Beijing
Tris: 5480
LOD tris: 180
Texture: 1024×1024
LOD Texture: 128×128
——————————————————————————————————————————
Tags: chinese architecture, China, Beijing, Peking, commercial, Chinese restaurant, 北京, 中國傳統建築, 中国传统建筑, 中式, 中國風, 中国风, 老字號, 老字号, 前門大街, 前门大街, 商業建築, 餐廳, 商业建筑, 餐厅
by Emperor Li