Mannerist House 4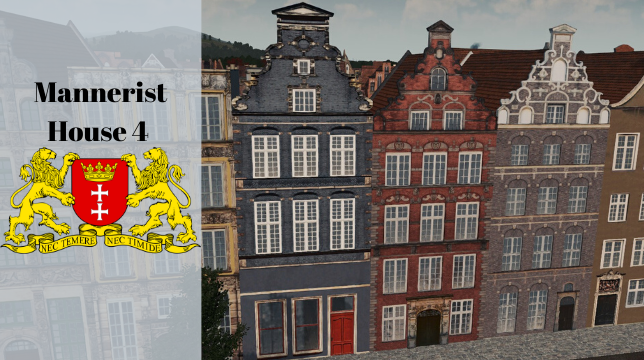 Description:
Good afternoon!
This model is based on a house from Gdańsk, Poland.
Originally it's a simple row house, though I managed to transform it into a corner.
The house was built in the early XVIIth century and represents mannierism, a style also known as late renaissance.
Clearly visible is the influnece of the XIXth century on its facade, because of high vitrins on the ground floor uncovering, the interior.
More about Mannerism – https://en.wikipedia.org/wiki/Mannerism#Mannerist_architecture
Size 1×2, growable, commercial lvl 2
Has a color map!
Search for Gda8 in game.
Model info;
Tris main / Tris lod
Textures main / Textures lod
1134 / 93
1024×512 / 128×64
If You like my assets and would like to donate, my humble PayPal is below 😉
[paypal.me]
Have a nice evening/night/day! 😉