Cobblestone Decals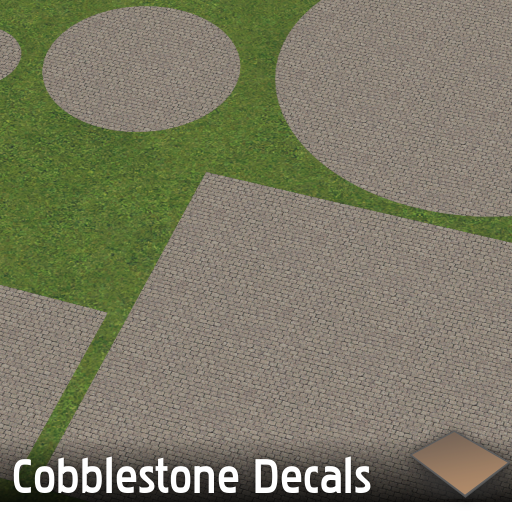 Description:
Pack of 6 cobblestone decals fitting with the Paris 1900 roads and decorative networks.
Includes 3.5m, 7m and 14m variations of both square and circular decals.
These decals don't follow the 8m base rule because the texture they're based on would look overscaled with those sizes.
Ploppable surface variants will come later!
Would I consider making "X" shape/variation of this decal? Unfortunately quite unlikely, as possibilities are endless but making a lot of variations is a pretty boring process.
Like my work? Feel free to support me on Patreon or drop a small PayPal tip!
[www.patreon.com]

[www.paypal.me]
Special thanks to my Patrons Johnny and Christopher!
This pack is dedicated to Quboid and his patience
Workshop page
Simtropolis forum[community.simtropolis.com]
Twitter