2019 Ford E350 Thor Chateau RV Camper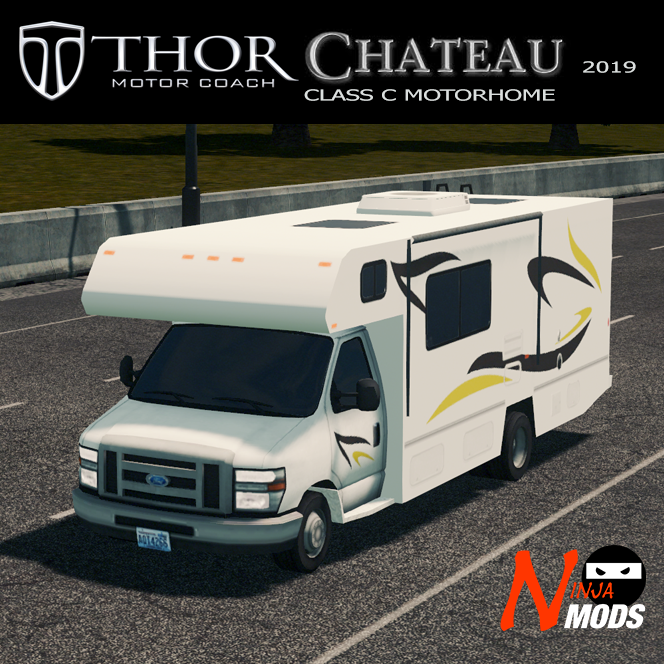 Description:
Traditional Big Ford Class C RV
Few people in the Americas haven't seen one of these big boys traversing the freeways. Plus, it isn't America if the RV doesn't have enough space for a family of 4 (or more!).
Related Vehicles
Campers and RV Mini Set
[www.paypal.com]
Model Information
3084 Tris
1024 x 1024 Texture
Colors: Blue, Gray, Silver, Red
Prop Coming Soon!
Cab by Balthoraz Retextured after selective black and white, remade specular map, fixed illumination map, and appended rear from Sketchup model.
Stats are the same as the default camper. This was made so that only tourists will use it. Use Advanced Vehicle Options Mod to change it to fit your needs.