Airbus A321-271N Air New Zealand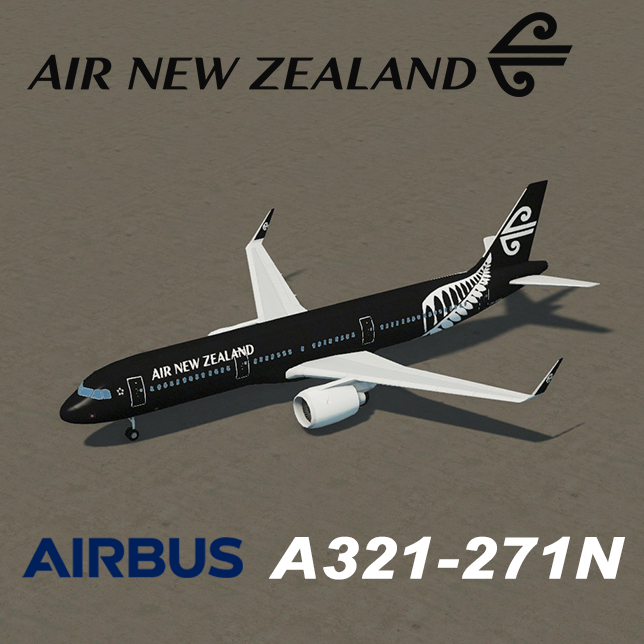 Description:
Information
A321-271N, otherwise known as the A321neo.
This is a pack of both vehicle and prop.

A320 Family is the first to feature the all new A320 by Bsquiklehausen.
Air New Zealand Limited is the flag carrier airline of New Zealand. Based in Auckland, the airline operates scheduled passenger flights to 21 domestic and 31 international destinations in 19 countries around the Pacific rim and the United Kingdom. The airline has been a member of the Star Alliance since 1999.
Aircraft is ZK-NNA, delivered in October 2018. The first of 11 for ANZ.
Credits
Original model by bsquiklehausen.
You can find bsquiklehausen's workshop here.
Model edited by KriZ to the NEO family.
Air New Zealand A321-271N
Seating configuration: 214 seats
Model: 2190
Textures: 1024×1024
[www.patreon.com]