Metro with ped tunnel access! MetroPed_S-1P_V1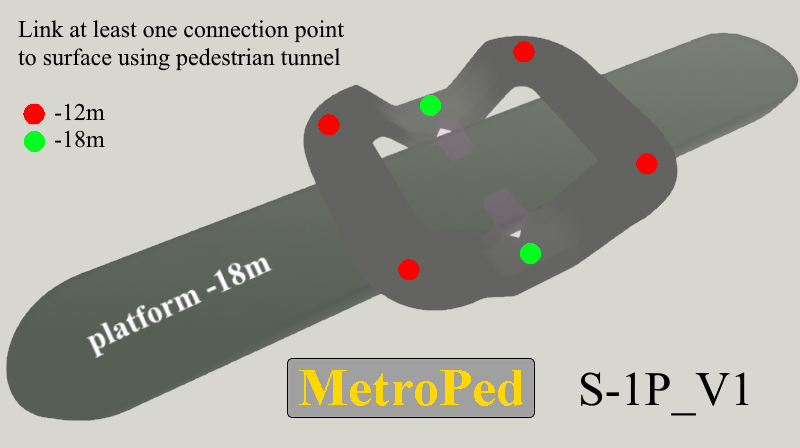 Description:
Compatible with CS 1.13.0-f8 (Sunset Harbor)
1 platform (-18m)
pedestrian tunnel connections (-12m, -18m)
works alone or combined with other MetroPed stations, creating metro hubs.
size on ground = 1×1, empty square.
Placement is RoadSide
template used is vanilla Metro Station, scaled 0.001. Same stats, less noise
You have to do this
Link at least one connection point to surface. Ped path, for now.
Embrace the anarchy way sometimes. Building Anarchy, Road Anarchy etc.
Recommended placement method
Not mandatory, but it's better than level land in the middle of your city.
find empty land, level it very very very flat, draw a road and place the station
check the pink connections. The station has to look like in the screenshot with correct/wrong placement
use Move It and export/import or just move it
MetroPed Hubs
place 2 stations and link them with ped tunnels. Go to surface with at least one ped tunnel…duh…
use Move It to create MetroPed Hubs with stations at different levels. Rotate, go deep etc.
I hope you like it. An use it. And rate it!