Emergency Siren Prop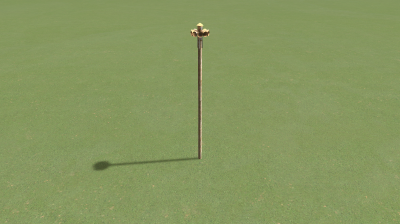 Description:
Old style emergency siren on a wooden post. It's just a prop and not functional, so you need to use More Beautification mod to place it. I think I could make a version which acts as a warning beacon from the ND expansion, if there is any demand for it.
~650 tris, 256×256 diffuse and specular textures, auto LOD.
Ported from an asset[www.artstation.com] I created for Black Mesa[www.blackmesasource.com].