BIG Suburbs Style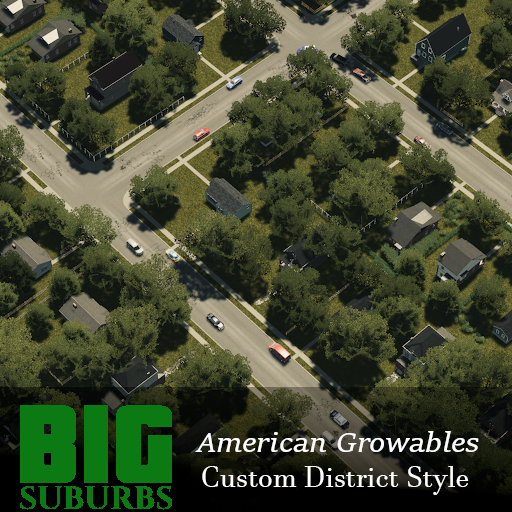 Description:
BIG Suburbs Style for hockenheim95's new Suburbia Modpack.
This is ONLY a district style for usage with the Building Themes mod or the vanilla games district style feature!
===========================
If you encounter any issues with the buildings, go to the following site, this is only a district style and does not include any buildings, streets or props.
===========================
You NEED the dependencies in order to use this style:
https://steamcommunity.com/workshop/filedetails/?id=2211974516
If you do not want to decorate everything yourself, you also NEED to subscribe to the prop collection:
https://steamcommunity.com/sharedfiles/filedetails/?id=2151839185
This style ONLY contains low residential growables. If you use any different area markings, there won't spawn any buildings.
I suggest using the "Building Themes" Mod in order to customize this theme to your liking, adding shops and what not.
I used the original Thumbnail from hockenheim95 and edited it. Credits to the original go to him.