Jakarta MRT Station Entrance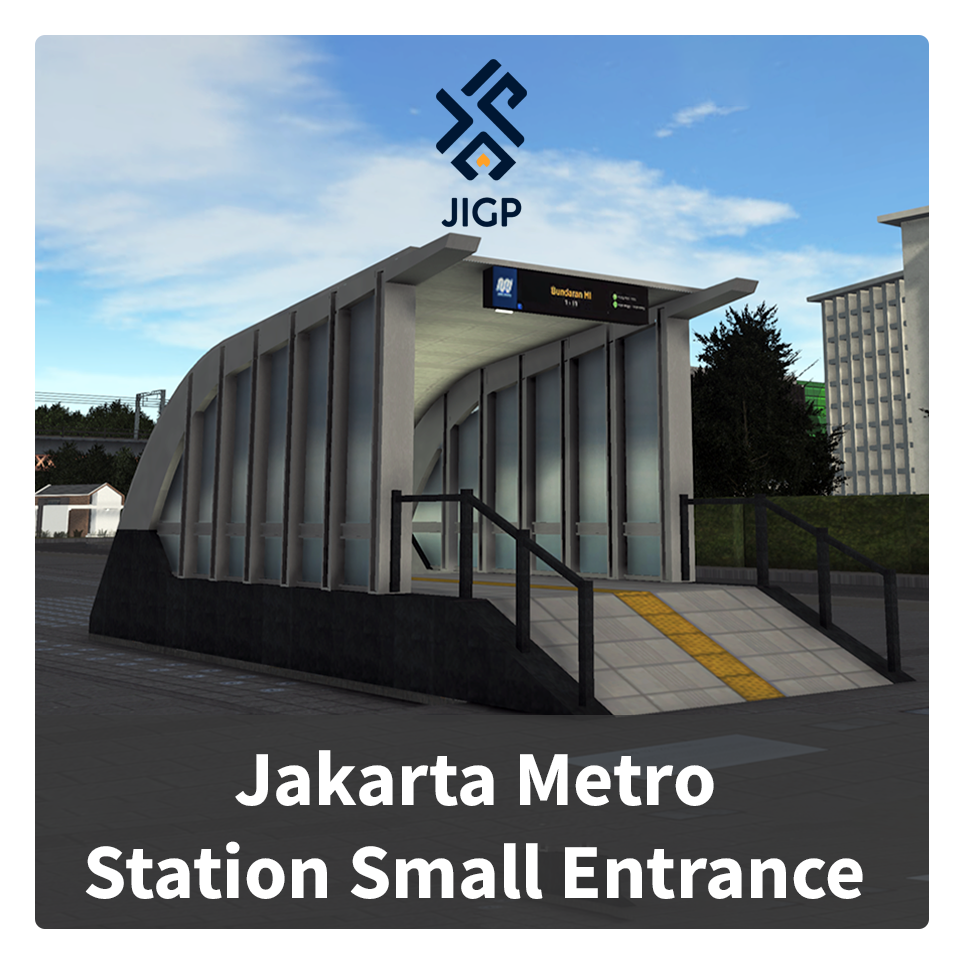 Description:
Welcome
Hello! I am back with Jakarta's building. Please enjoy.
About The Asset
The asset is a metro station small entrance with 1×2 cell size.
Created with 'next level' illumination maps and LOD support.
The asset is inspired from real-life Jakarta MRT (Metro) Station Entrance.
Triangles: 2000 Triangles / LOD 1K Tris
Maps: 512x / LOD: 256x
Cell Size: 1×2
Category: Metro
MOM: Supported
Keyword: "Jakarta"
Jakarta in Game Project
This asset is part of my mini #JakartaInGameProject. Make sure you check the other Jakarta's buildings here [#JakartaInGameProject]
Hey!
You can use this asset for free since I do it for hobby.
But I am pleased if you want to give a support donation.[paypal.me]
Dont forget to leave comment, rate and subscribe into my workshop for more great buildings!
Want to chit-chat with other Indonesian player? join "Alun-Alun Indonesia" here.[discord.gg]