Farm equipment dealer / Torgerson's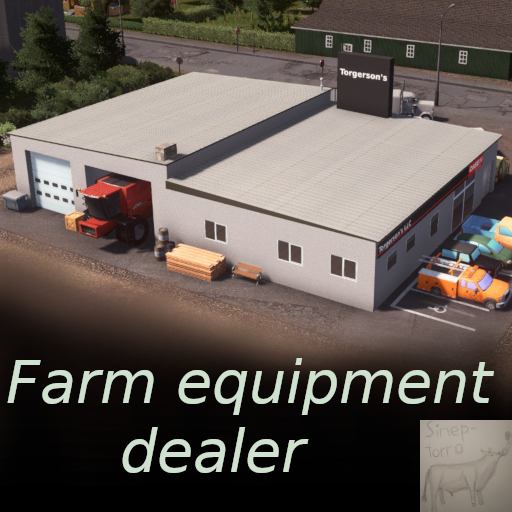 Description:
A 4×4 level 1 commercial growable.
This farm equipment dealer is based on Torgerson's LLC in Ethridge, Montana. It's a Case IH dealer and offers the full line of CNH equipment. You can find big signs with the logo here. The building comes with color variations. Its intended to use together with find it mod.
Model Info:
Tris: 466
Textures: 1024 x 1024 (d,s,i,n,c)
Lod Tris: 40
Lod Textures: 32 x 32 (d,s,c,i)
Keywords: Case, Farm, Torgersons, Montana