Pier Font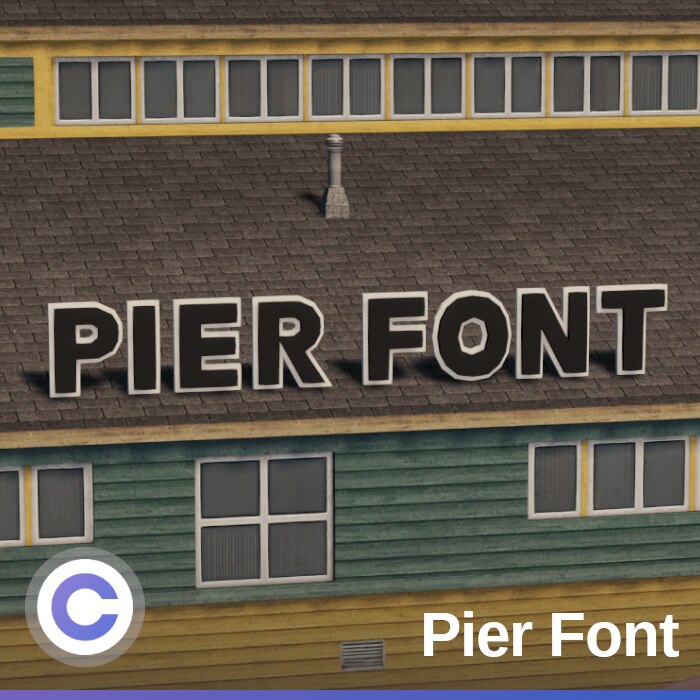 Description:
Ever felt like writing a story in CS? Well now you can!
Make sure to unsubscribe from Pier Sign XY when using this
Made specifically for my Wharfs, although you can use them everywhere you want.
Having them free standing might be an issue because they have a one-sided LoD.
Requested by LemonsterOG and Chamëleon
STATS:
Stats:
Tris/Tris LoD
Maps
Texture Size/Texture Size LoD
~50-200/~10
d
64×64/64×64
All assets use the same diffuse texture.
REFERENCE:
Google Maps location: HERE [www.google.de] The sign that were used as inspiration can be found on the wharf's front side. A few of them use the same style, that's how I got the idea.
Feel free to donate, it's always VERY welcome!
Donations help justifying the enormous amount of time I spend on asset creation.
Leave a like if you enjoy the asset. Thanks!
Tags:
cbudd, font, letters, numbers, text, sign, billboard, maritime, sleek, modern, black, white, contrast