World Org. Flag Pack (Waving)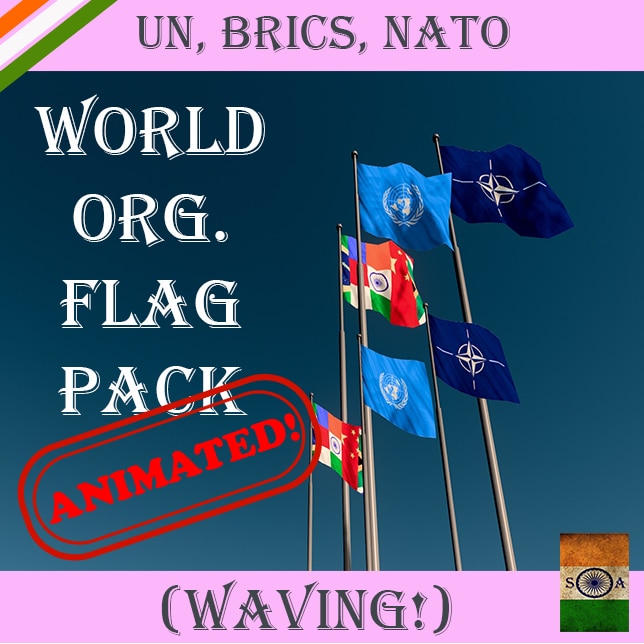 Description:
Note: All 6 flags have a waving animation!
This pack contains:
– UN Flag (big & small)
– BRICS Flag (big & small)
– NATO Flag (big & small)
For Half the file size and loading time, take advantage of the shared textures this pack offers by using the Loading Screen Mod
Search terms: sa, un, united nations, brics, nato, world, international, organization, flag, flag pack, animated flag, waving, samhitapple
—————————————————————————————————
Thanks to Toyota Land Cruiser for his wonderful guide that helped me create this!
https://steamcommunity.com/sharedfiles/filedetails/?id=1939955567&searchtext=flag
Consider giving a thumbs up if you like it!