Medium Warehouse Hub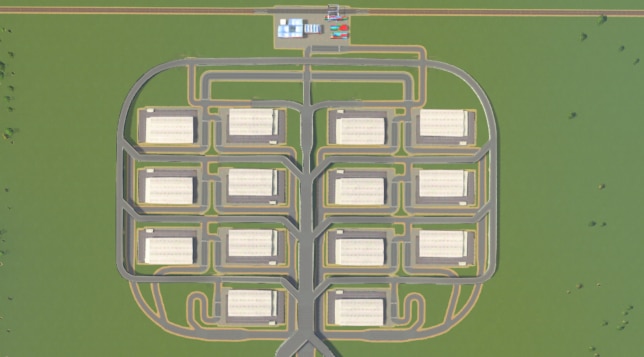 Description:
Medium Warehouse Hub: Streamline your city's logistics with this efficient hub of 14 medium-sized warehouses. Designed with careful consideration for easy access and smooth flow, the warehouses are strategically arranged to provide convenient entry and exit from the main road network. Each warehouse has a dedicated road, connecting directly to the cargo train terminal nestled at the rear of the hub. In addition, there's a designated area at the back for essential service buildings, allowing for seamless integration of firefighting, law enforcement, waste management, and more.
This asset is medium version of Storage District with Cargo Train Terminal.