Cyberpunk2077 Video Ad Billboards (NON-FOOD) (animated) – PACK of 6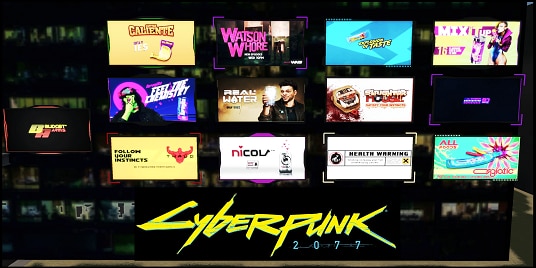 Description:
These are billboards seen in the game Cyberpunk2077. They are animated, and a bit larger than some signs due to 4096×256 texture size and detailed frame mesh.
There is another pack of signs from the same collection, with mostly FOOD Ads.
In this pack are:
Vargas
WatsonWhore
Thaud
RealWater
Braindance
BudgetArms