CyberCorpo Styled Planter Pack (x40)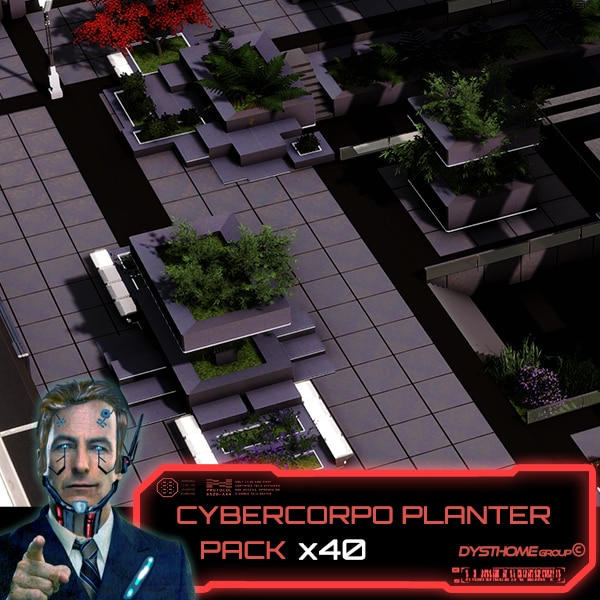 Description:
A variety of modular corporate dark planter, monolith & slab, and with neon !
Requirements :
– (OPTIONAL) Prop anarchy and/or Procedural object : if you want to resize and move the prop on building, etc.
– Loading screen mod : All asset share the same texture, this mod allow to charge only once the same texture so it reduce performance impact, it's a must have mod outside this asset.

[discord.gg]
---
Keywords : Props, sci-fi, dystopian, futurist, futuristic, science-fiction, cyberpunk 2077, street, decoration, plaza, bench, vegetation, blade runner, Dysto-Guy