BladeRunner Geisha Animated Billboards, HD version, PACK of 4 signs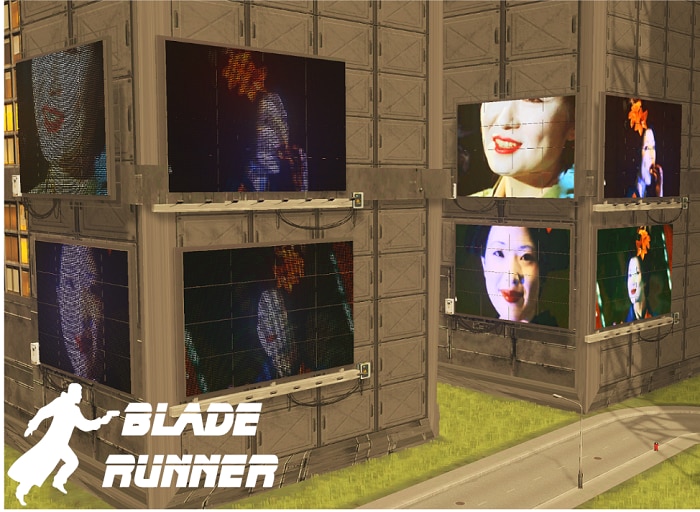 Description:
Use the Loading Screen Mod to reduce the file size impact by more than 5X, since most of the size is due to texture files which are shared.
Not only are they shard within this PACK, but also the other "SD version".
The HD version has a "pixellated" screen just like in the movie! But this does increase the asset size as the pixels had to be done in the mesh, not the texture file.
The SD version has noi visible pixels, just a smooth flat image.
The billboards are probably 2X bigger than a normal size, but still much smaller than what you see in the movie.
[discord.gg]