LA Gang Inspired Graffiti Pack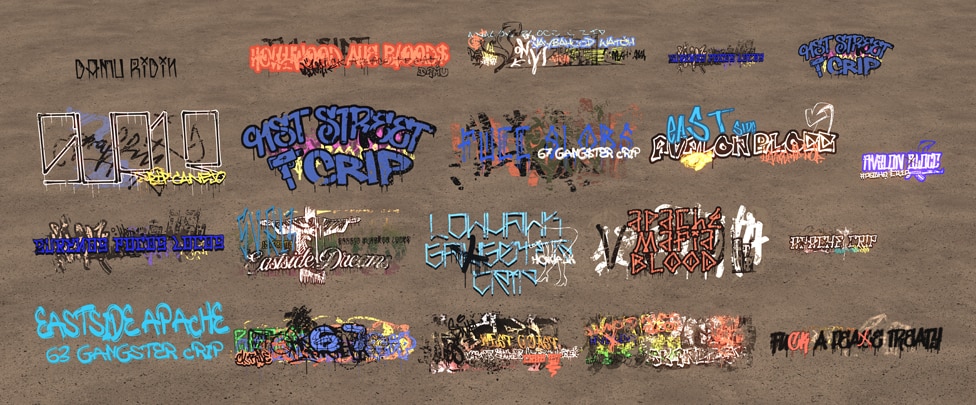 Description:
This is a collection of my much requested custom graffiti primarily seen on Reddit and the intro to By Night's premier episode, Tourists Not Welcome.
I think there's 20 in the pack, some not shown in the screenshot, because I clearly put it together sloppily and threw on some duplicates by mistake.
All gang and neighborhood references are fictional but based on RL. Eg, "63 Gangster Crip" is based on "83 Gangster Crip", "Apache City" is based on Compton, "Lohawk" is based on Watts, et cetera.
My previous graffiti came with various sizes but these all have single scales, intended to be used with PO.
Also included is the infamous "IS THIS GTA???" mural that may or may not be relevant to you.
It's gonna be weird seeing my own bespoke content being used by others, but if it gets ya'll out of my ass, it's worth it.