The White House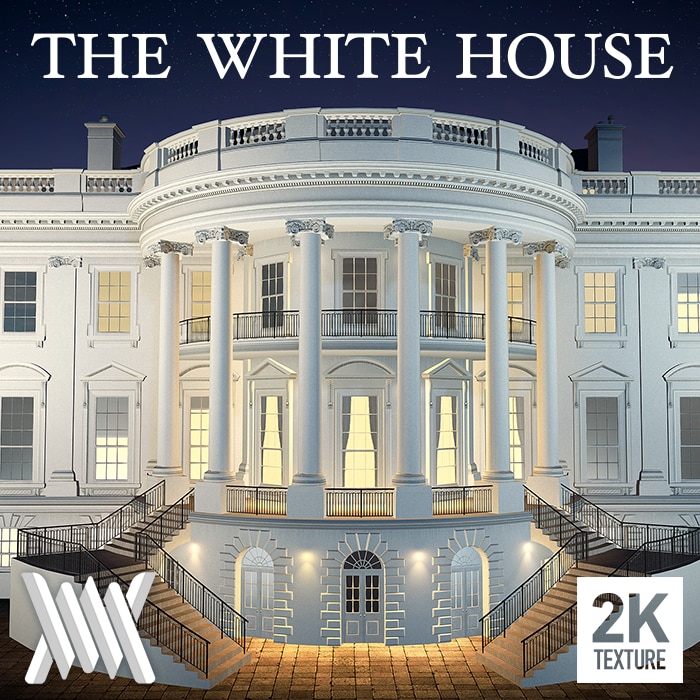 Description:
The White House
The White House is the official residence and workplace of the president of the United States. It is located at 1600 Pennsylvania Avenue NW in Washington, D.C., and has been the residence of every U.S. president since John Adams in 1800 when the national capital was moved from Philadelphia to Washington, D.C.
The residence was designed by Irish-born architect James Hoban in the Neoclassical style. Hoban modelled the building on Leinster House in Dublin, a building which today houses the Oireachtas, the Irish legislature.
Construction took place between 1792 and 1800, with an exterior of Aquia Creek sandstone painted white. When Thomas Jefferson moved into the house in 1801, he and architect Benjamin Henry Latrobe added low colonnades on each wing.
During the War of 1812, the mansion was set ablaze by British forces in the burning of Washington, destroying the interior and charring much of the exterior. Reconstruction began almost immediately, and President James Monroe moved into the partially reconstructed Executive Residence in October 1817. Exterior construction continued with the addition of the semicircular South Portico in 1824 and the North Portico in 1829.
President Theodore Roosevelt had all work offices relocated to the newly constructed West Wing in 1901. Eight years later, in 1909, President William Howard Taft expanded the West Wing and created the first Oval Office, which was eventually moved and expanded. A newly constructed East Wing was used as a reception area for social events; Jefferson's colonnades connected the new wings. The East Wing alterations were completed in 1946, creating additional office space.
The present-day White House complex includes the Executive Residence, the West Wing, the East Wing, additional offices for the president's staff and the vice president and Blair House, a guest residence.
The property is a National Heritage Site owned by the National Park Service and is part of the President's Park. In 2007, it was ranked second on the American Institute of Architects list of America's Favourite Architecture.
This asset was commissioned by CDBRG.
Contents
The White House
Details
Footprint
27 x 11 Units
Geometry
157K tris, 263 tris LOD
Textures
2048 x 2048, LOD 256 x 256
The asset can be found in the Unique Buildings tab.
Lighting
This asset exclusively uses Armesto's Spotlight Props Pack for its lighting. If you don't subscribe to it everything will be dark.
I've tried to make this asset as realistic as possible and therefore the geometry tri count is high and the textures large. All of the texture elements have been created specifically for this asset in order for full control over the final look.
Please try this asset out and if there are any problems let me know in the comments below.
[www.patreon.com]
Click below if you have any commissions for me to consider.

[forms.gle]