Cape Lookout State Park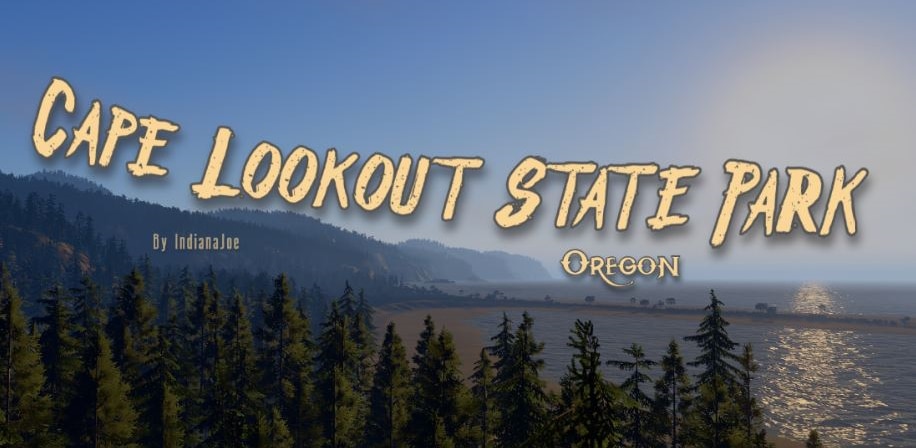 Description:
Welcome to the stunning region near Cape Lookout State Park – famous for its rugged rock formation jutting one and a half miles into the Pacific Ocean with sheer cliffs plunging 400 feet into the sea. Covered by a lush spruce and hemlock forest that the Pacific Northwest is known for, the natural beauty of the region is astonishing. This accurate 1:1 recreation of the area surrounding Cape Lookout utilizes USGS heightmaps and personal knowledge to highlight the stunning beauty of the bay.
This map recreates the region extending from Cape Lookout to the Three Arch Rocks National Wildlife Refuge who are accentuated by the Storm, Finley, and Shag Rock – a half mile offshore from modern day Oceanside OR. Farmland from Tillamook OR can be spotted to the northeast, in addition to the borders of the dunes of Sand Lake Recreation Area; part of the Suislaw National Forest. Central is Netarts Bay, home to the town of Netard OR whose harbor has been modeled.
Items of the
"Recommended Mods Collection"
above are not required to run the map, BUT are highly recommended for visuals to match those seen in screenshots above.
Intersection marking tool, adaptive networks 3.18, and Traffic Manager are strongly recommended for custom lane markings integrated with the map. Render It, Tree Control 9.11.3, Sky Scapes, Custom Effect Loader, and Transparency LOD Fix + Cloud Assets are recommended for visual clarity. Loading Manager, Harmony 2.2.2, Patch Loader Mod 2.2.0 and FPS Booster are recommended for game performance. Be sure to enable recommended mods before loading and enjoy the natural beauty of the region!
Great detail was put into ALL roadways and regions. Custom road signs and intersection markings are added to recreate Oregonian road markings. Guardrails and barriers are located as found in realistic locations on all interstates and highways. Modeled in this map includes:
• The U.S. Route 101 Oregon Coast Highway located ten miles inland, extending from modern day downtown Tillamook OR.
• Cape Lookout Road reaching the stunning views of the State Park.
• Netarts Harbor, with boat launch ramp and picnic locations available!
• Oregon Route 131 Netarts Highway connecting Tillamook to modern day Netarts and Oceanside OR.
• Logging activities, prevalent to the area, can be found in several dispersed camps in addition to significant agriculture reaching out from Tillamook OR.
• A newly developed extension of the U.S. Route 1 Pacific Coast Highway, in addition to rail infrastructure.
NO DLC REQUIRED.
If you enjoy this region and want to discover more, be sure to check out other maps in my American Pacific Northwest series!