Vanadis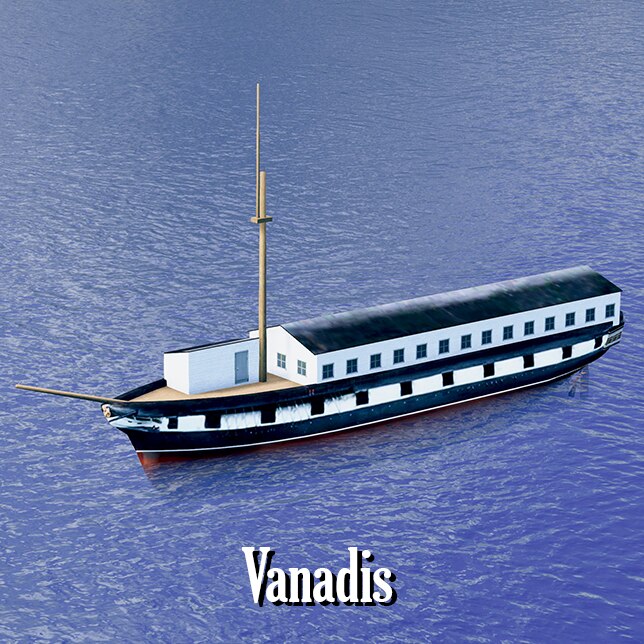 Description:
Made for my Sthlm1925 project.
Vanadis was a steam frigate built in Karlskrona, Sweden, in 1862. It made an expedition around the world 1883-1885.
It was in service until 1893, then served as a barracks ship until 1939 and was demolished in 1945.
This is the barracks ship version.
Texture (only diffuse) 1024×512 (lod 128×64). Tris a bit over 1000 which is high for a prop but its quite large.