Oil Extractor 1×1 Pumpjack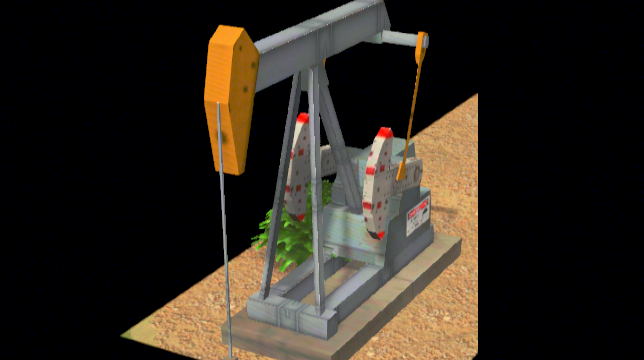 Description:
Oil Extractor 1×1 Pumpjack by Populous
A little something besides two boxes in those 1×1 tiles nothing else will fit over oil filled ground… The game will place this asset as it sees fit.
A Pumpjack is also known a an Oil horse, Oil jack, Donkey pumper, Nodding donkey, Pumping unit, Horsehead pump, Rocking horse, Beam pump, Dinosaur, Grasshopper pump, Big Texan, Thirsty bird, Cricket, oil derrick, or Jack pump…
It is used to mechanically pump liquid out of the well when there is not enough hole pressure to push the oil out of the ground.
Depending on the size of the pump, the pump generally produces between 1.5 to 10.5 gallons (5 to 40 liters or 1 to 9 imp gal) of crude only (often along with water) each stroke.