K33 Taxi Depot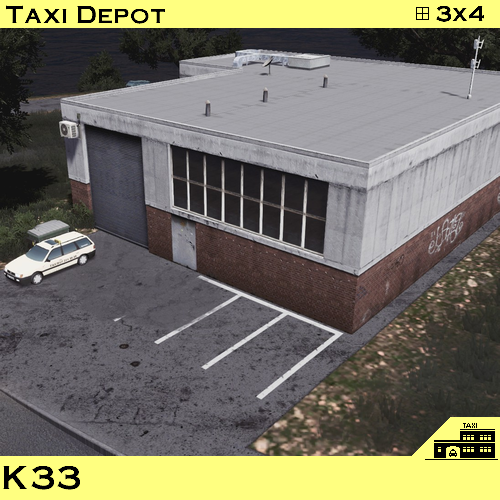 Description:
A small-ish warehouse that gets put to use in two forms and various functions in-game.
Available versions:
Growable Industrial A
Growable Industrial B
Industries Warehouse
Taxi Depot (this one)
Data
Tris: 304 (LOD:19)
Textures: 1024×1024 DISCN
Taxi Depot
Lot: 3×4
Color Variations
Original
Place of origin: Köln (Cologne), Germany
Built ca.: 1960
Want more?
If you like this mod (or any mod in fact), us content creators would be very thankful if you gave it a thumbs up. It really makes a difference!
Tags: commercial industrial warehouse taxi depot low high Germany building house NRW Köln Cologne concrete modern