Lavender Field – 4×8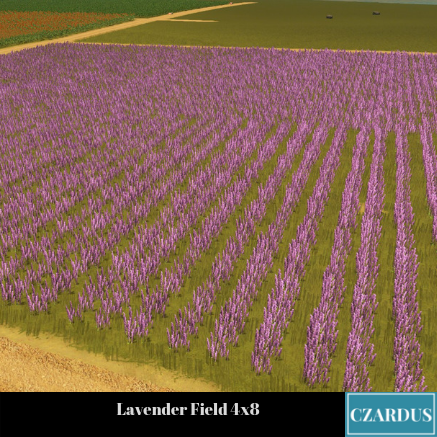 Description:
This is a 4×8 crop field using Breeze's outstanding lavender prop (linked to in the list of required assets for this field).
I've used the small crop field as a template so all of the properties will be the same in game as that, meaning it will be available with a level one farm industry area and will generate the same production and trucks as a small crop field.
It is also available in the drop-down list on the small crop field.
Thank you to Breeze for creating such lovely assets!