Mediterranean Urba Pack 2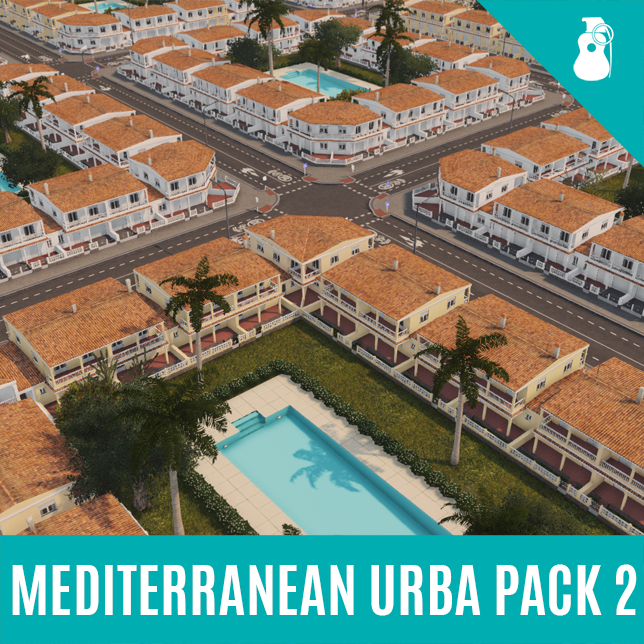 Description:
A second pack of spanish inspired mediterranean semi-detached houses.
It has been designed as a modular set that can be placed as an urbanization surrounding a private communal garden pool (in the images I use Pirazel's Rectangular Pool: https://steamcommunity.com/sharedfiles/filedetails/?id=1535390087 ) and other types of entertainment.
The pack contains:
A Corner House (corner) Size: 2×2
A semi-detached house (right) Size: 1×2
A symmetric semi-detached house (left) Size 1×2
All buildings have their own custom LODs and Illumination maps. They also have their own color maps, so you can play with the painter mod to change the colors of the walls.
They all share the same textures, so you can reduce PC usage with the Loading Screen Mod: https://steamcommunity.com/sharedfiles/filedetails/?id=667342976&searchtext=loading+screen
Looks best with Armesto's Italian Prop Pack: https://steamcommunity.com/workshop/filedetails/?id=1375499203