NZ Sky Stadium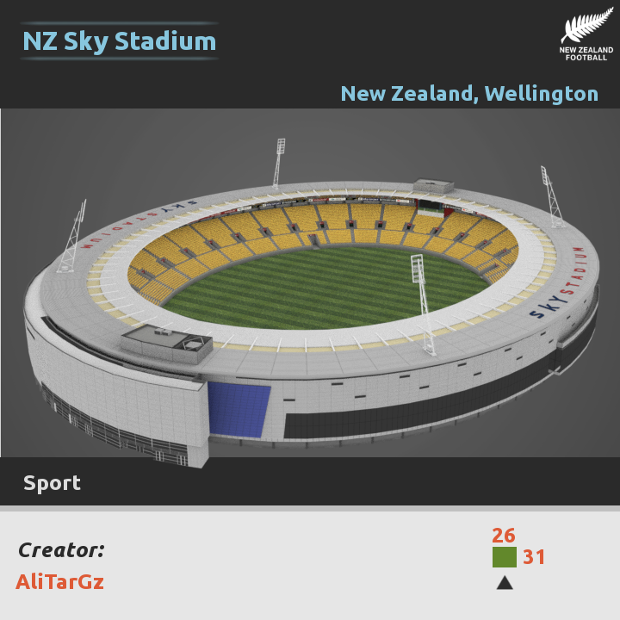 Description:
Hello, dear subscribers and other game fans!
This is a my new great project New Zealand Pack.
This building was made at the request of DirtyH
This stadium requires the "Campus DLC" and is in the sports facility category.
Google maps: 105 Waterloo Quay, Pipitea, Wellington 6140, New Zealand.
Type of buildings: Varsity Sports
—————————————————
Color varitions: no
—————————————————
NZ Sky Stadium
General characteristics of assets
Model info:
Texture size = 512×2048
Texture types = d, c, i, s, n
LOD info:
Texture size = 256×512
Texture types = d, c, i, s
——————————–
If you like my building, please subscribe, write a comment and put it like.


Donate [paypal.me]