Pantanal Arena Campus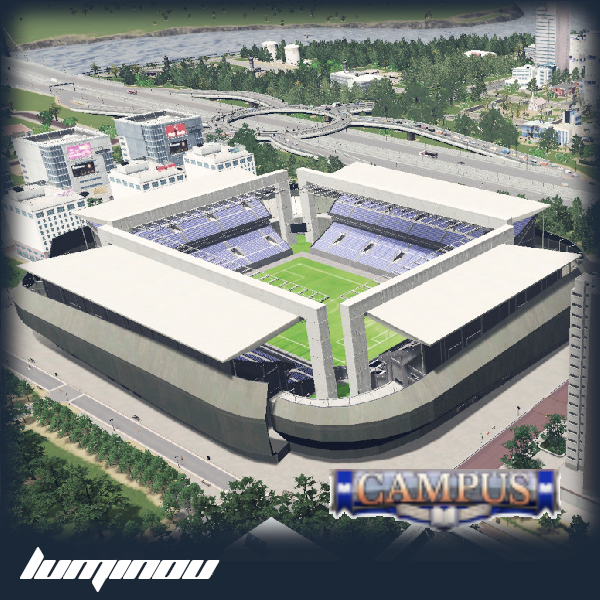 Description:
Pantanal Arena Campus
Copy of the Unique Building "Arena Pantanal" adapted for the DLC Campus.
Size: 24×20
Mod required: DLC campus
Varsity sport
Contain all texture and LOD files, color change (seats)
Don't forget to subscribe to the spot !
You enjoyed my work ?!… Upvote the asset !
Contains:
– 1 Main building (front stands)
– 3 sub-building (rear, right and left stands)
– 4 sub-mesh (seats, periphery stadium, rooftop, ground floor)
Front & Rear Stands
Triangles: 1.836 / 230
Texture: 512² / 448×256
Right & Left Stands
Triangles: 2.106 / 338
Texture: 512² / 448×256
Seats
Triangles: 7.344 / 288
Texture: 64² / 64²
Periphery stadium
Triangles: 4.096 / 492
Texture: 512² / 256
Rooftop
Triangles: 7.376 / 240
Texture: 512² / 128
Ground Floor
Triangles: 160 / 14
Texture: 512² / 384×320
My Workshop:
Follow me:
Follow me:
Donate: