Concrete Bench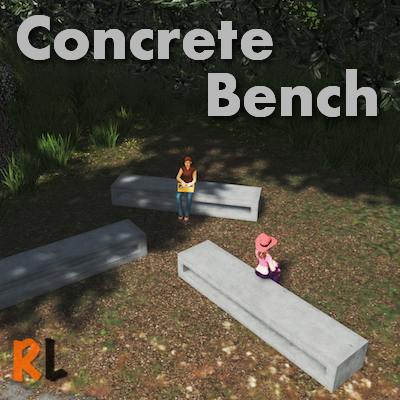 Description:
A stylish, robust but uncomfortable concrete bench. Can be found in the prop menu ingame.
For your cims to actually sit on this (it has six sitting places), you need to place this in an asset, like a park for example.
Find the 1×1 park version of this here.
Technical Stuff:
Tris: 64 / 12
Texture 128*256 / 32*64
Learn how to make your own sitting prop in this guide by hadece.
Like what you see? Why not leave a like then 😉