3 way Rail P Intersection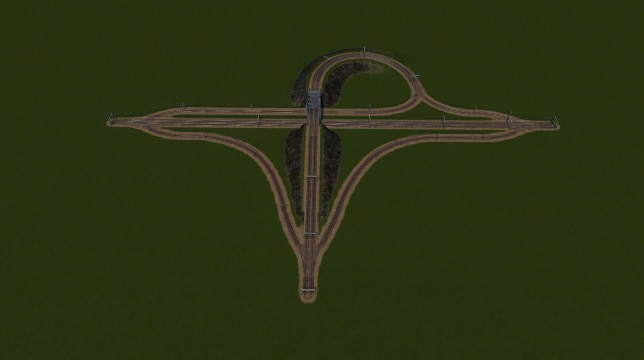 Description:
3 way P Intersection for trains.
Features one way tracks and an overpass to help eliminate trains gridlocking at intersections.
I haven't load tested this with a lot of train traffic, but in theory it should flow well, and never gridlock as it removes the need for trains to cross over oncoming train tracks.