Distri-Center [RICO]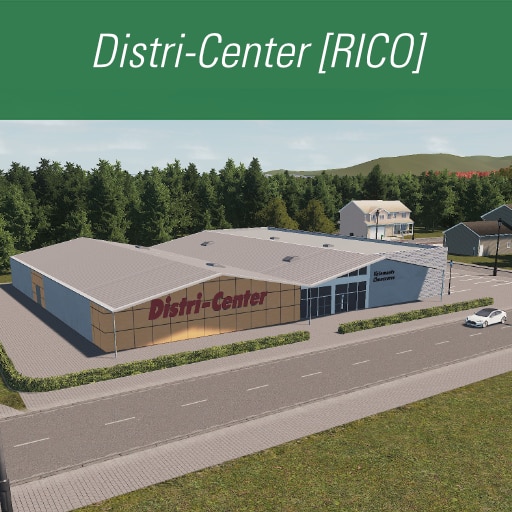 Description:
Distri-Center
With 170 stores in 2021 mostly found in Western France in suburbs of middle sized cities, Distri-Center is a French company of ready-to-wear clothing existing since the 80′. It sells cheap clothes and shoes for all ages.
This particular store is inspired by this one [www.google.fr]. It takes 6*6 tiles and can be found under commercial low folder in RICO.
Changing its name in-game will remove the logos and ad.
Thanks to Repaint or Procedural Objects , you can the color according to your settings (LUT, lighting, etc…).
Details : 512*1024 _a_d_i_n_s textures
Tris : 1107
LOD : 32 tris, 128*256 _d
Happy French National Day to everyone !