The Gray Building (Salem, OR)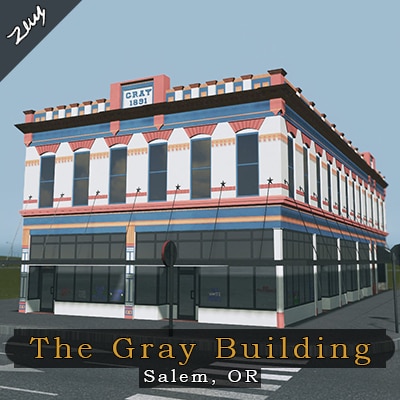 Description:
Built in 1891 by the Gray brothers, the Gray Building is a historic building in downtown Salem, Oregon. The Gray Brothers ran construction and hardware businesses, but left the city around 1907. today it holds the Amadeus Restaurant, a donut shop, and a clothing store, which has decorated the inside of its windows with art and writing.
In game the building is a 4×4 growable commercial building. While it's possible to use just as a growable, i would recommend using Move it, Find it, and Plop the Growables to place the building manually, as it isn't perfectly positioned in the 4×4 space to fit in a corner nicely.
This building is the first in a series of assets i'm planning to make of the historical buildings in Salem Oregon.