Emerald Plaza – San Diego [RICO]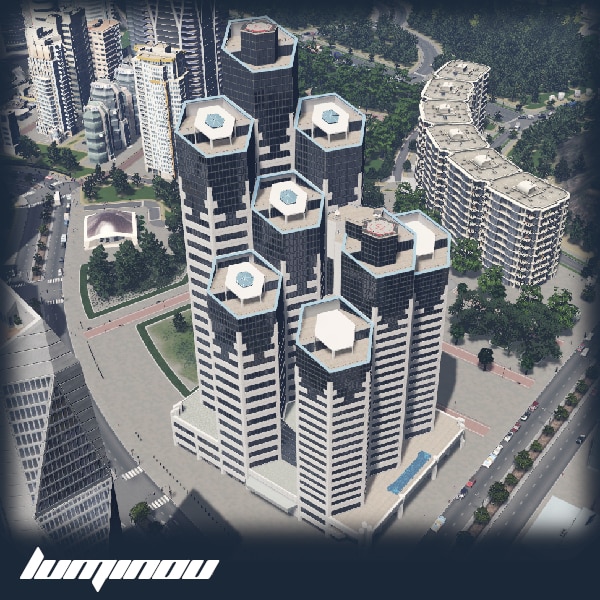 Description:
Emerald Plaza (San Diego) [RICO]
Tied with The Pinnacle Marina Tower, it has a height of 137 m.
Located in the Columbia district of Downtown San Diego, Emerald Plaza is a 30-story building with a clustered hexagonal roof, designed by architects C.W. Kim Architects & Planners
Scale 1:1
Size: 9 x 11
Contain all texture and LOD files, no color change
No sub-building, no sub-mesh
Triangles: 14.052 / 815
Texture: 1.024² / 512²
You enjoyed my work ?!… Upvote the asset !
RICO Setting
Office Level 3
Workplaces: 500
Construction Cost: 100.000
Old version (2015) available in the workshop
My Workshop:
Follow me:
Follow me:
Donate: