UBA faculty of Law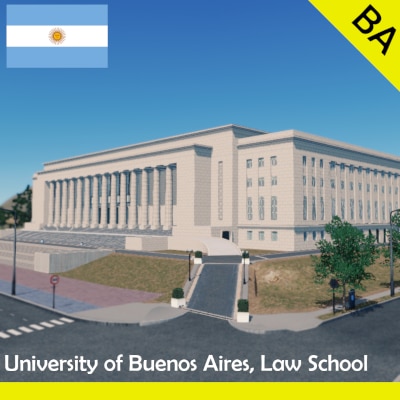 Description:
University of Buenos Aires Faculty of Law
This imposing 1949 neoclassical building is the home of the University of Buenos Aires faculty of law.
The monumental 40,000m2 building has a Doric style with little ornamentation and houses a museum, picture gallery, and specialist library. The main auditorium features an impressive large oil painting by Antonio González Moreno depicting the university's opening ceremony.
Lot size 16×14
Cost $100.000
Maintenance cost: $12.000
Students: 8.500
Model Info
Main Model
7.228 tris
textures
512×4096 d/i/n/s
LOD
305 tris
textures
512×512 d/i/s
Tags: Argentina, Buenos Aires, University, Law School, Temple, Parliament