Dingbat Prop Pack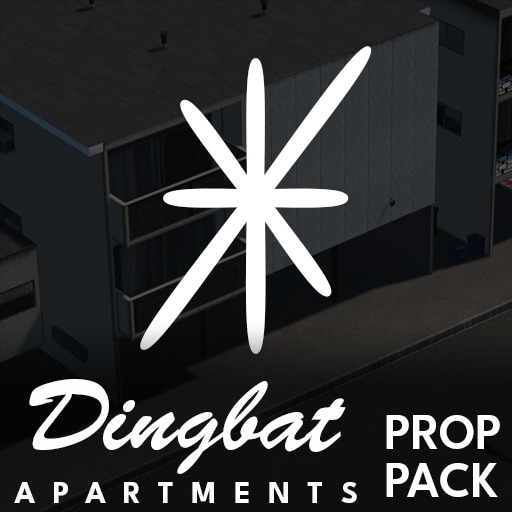 Description:
Several props that I needed for the Dingbat Apartments Pack and which I couldn't find versions of on the workshop.
One of them is a simple mailbox for small apartment complexes. The other two are lamps in different mid-century styles.
The various ornaments[www.google.com] that adorn the fronts of "dingbat" apartments are mainly in the "Googie" style[en.wikipedia.org] — orbs and other funky shapes that evoke the space age. The one in this pack is among the tamer examples of the form; I might make some wackier ones in the future.
The second lamp is more mundane, but also looks right at home on certain houses of the mid-century era.
The lamps use Custom Effect Loader to define lighting effects; this mod is recommended, but optional. The props will work just fine without the mod — they just won't throw any light at night.
Technical Info
These three props share a single 1024×1024 texture (a bit big, I know). Loading Screen Mod is strongly recommended for more efficient memory usage. LOD textures are 32×32.
Name
Tris (main)
Tris (LOD)
Dingbat Prop Googie Lamp 1
586
22
Dingbat Prop Square Lamp 1
62
10
Dingbat Prop Mailbox
10
10