Modern Elevated Metro Station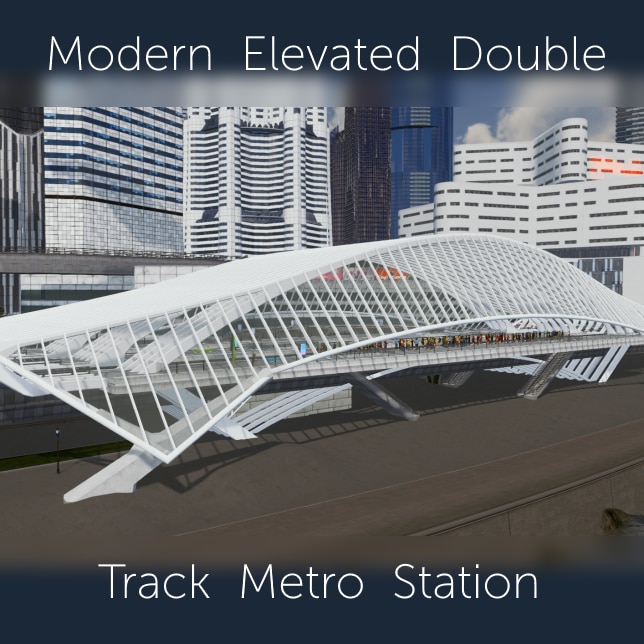 Description:
This elevated metro station has two metro tracks.
It is a variation of my Liège-Guillemins Train Station, which is a train station in Liège, Belgium. It is part of the high speed corridor between Paris and Düsseldorf frequented by the Thalys and ICE trains. It was opened to public in 2009 and designed by the Spanish architect Santiago Calatrava. Check out his collection: Santiago Calatrava Collection.
Check out my workshop for more cool stuff:
Chūō Shinkansen:
Modern MAGLEV System:
More stations: