Props: Platform Displays Type 2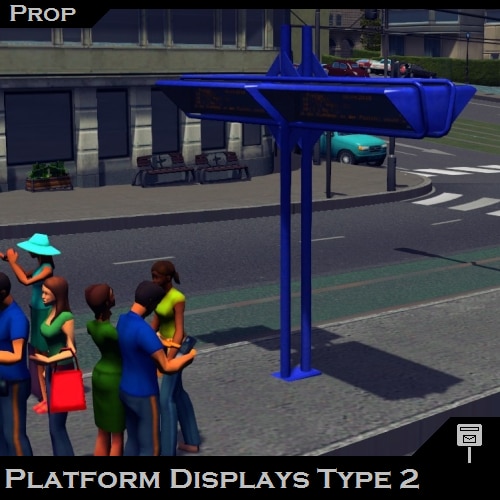 Description:
Another set of information displays for trainstation platforms, of a rather sturdy looking design compared to the lightweight and fragile looking type 1.
This version is included as single and double-sided versions that come in the same assortment of colors and shares textures with type (and among themselves of course), so the Loading Screen Mod, once again, is highly recommended. We're talking some 40 assets by now after all.
Data
Tris: 306-532(LOD: 24-36)
Textures: 256×256 DS (Auto-LOD)
If you like this mod (or any mod in fact), us content creators would be very thankful if you gave it a thumbs up. It really makes a difference!
Tags: Prop Street light lamp green white blue red purple grey