Elevated Train Hub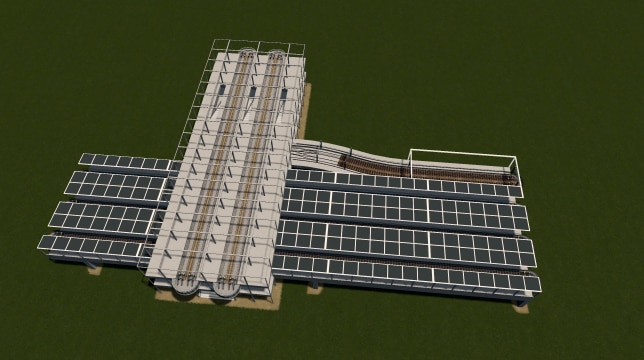 Description:
UPDATE: THANKS TO @Nickayz FOR FIXING SPAWN POINTS ON THE STATION. IT SHOULD WORK NOW.
Elevated train hub with 6 tracks – 4 train tracks on the lower level, and 2 metro tracks on the upper level. The track elevations are +10 and +20 meters, respectively.
To plop the asset, follow the instructions in the image slideshow. An anarchy mod may be required for this step. I've also attached a MoveIt export file to the subscription, so that you can import the ready-to-use station into your city using MoveIt.
If you aren't happy with the train/metro track layout, you can use Metro Overhaul Mod to change which tracks will be train tracks and which tracks will be metro tracks.
There are no props on the station; feel free to add your own.
Requires elevated station tracks to load/work in-game, sub to them here: https://steamcommunity.com/workshop/filedetails/?id=515489008
This is my first custom asset, so any recommendations are welcome.
Train – only version: https://steamcommunity.com/sharedfiles/filedetails/?edit=true&id=2249682194
NOTE: Sometimes, pedestrians may clip through the platforms or move oddly inside the station. That is an error in the game itself and until CO get their act together and fix it there is nothing I can do about it.
Donate here to support my work:

[paypal.me]