Void Cable Car Station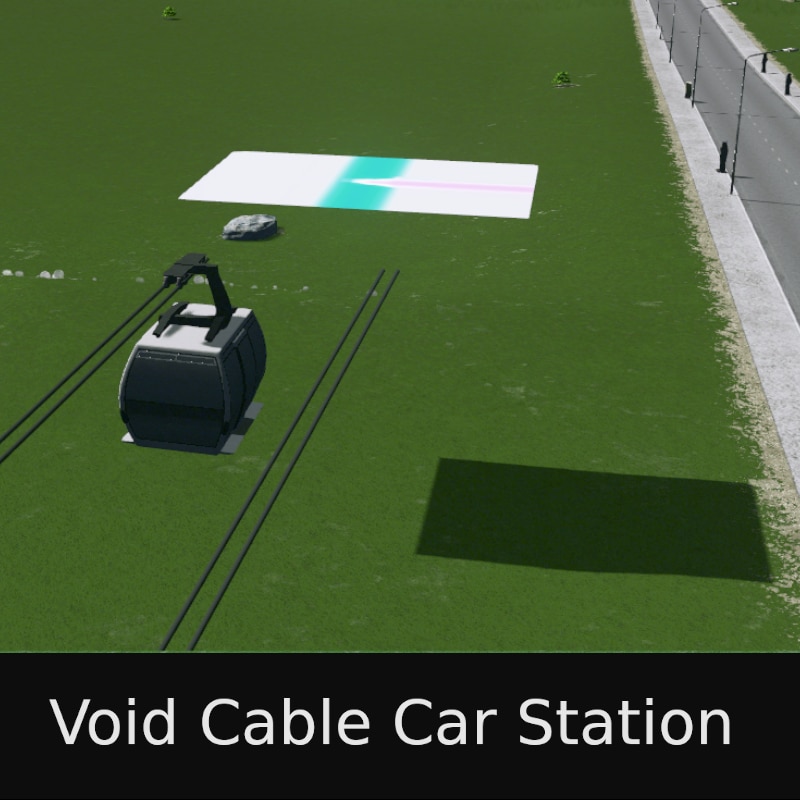 Description:
4×4 nearly-transparent cable car station. Used for in-game custom build stations.
I know this looks stupid but let me explain.
I was watching citywokcitywall building his cool Mars central cable car hub station on Youtube, and he had to use many props and retaining walls to hide the vanilla cable car station buildings and all the parking spaces, props and trees came with them. Prop it up mod doesn't work well on my PC either. Then I thought a nearly-transparent cable car station can help people build their custom cable car stations in the same way easier.
With this stupid look thing, move it, procedural objects, some props, walls, and building assets, you can try to build your custom cable car station in-game too. It isn't useful to most people but I'm sure it will be useful to some players who like detailing.
The only thing needed to be covered/hidden is the small path indicator which shows the height and width of the cable car path.
Pink = the direction of pedestrian path. Cims come from this direction. The station faces this direction.
Blue = the direction of cable car path.
The default height of cable car path inside a station cannot be changed, but you can raise the height of a station building! It's transparent and I set it not to flatten terrain so it doesn't look too weird.
Name
Description
Tris
Tex
void_cable_car_station
cable car station
2
64*64
Last Update
I don't make or update Cities Skylines assets anymore. My assets are not very good in terms of quality, but feel free to use modtools to extract the mesh/texture and do anything you want to them. You have the permission to upload the modified versions to the workshop.