[ㅊㅅ]KoreanMetroStation서울 지하철역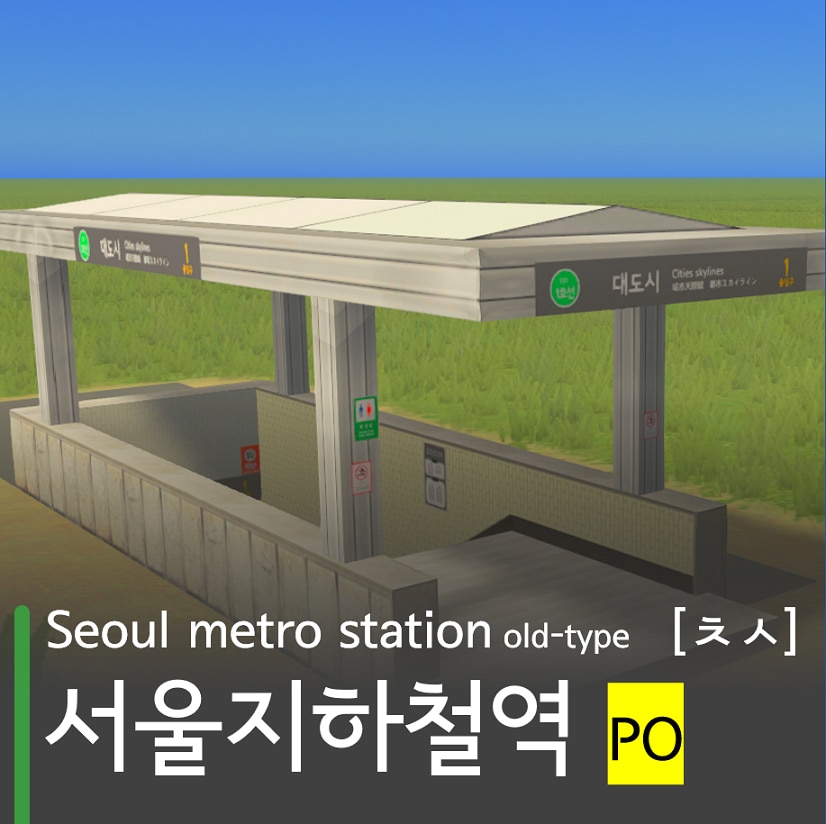 Description:
[ㅊㅅ] 주로 70~90년대에 지어진 서울 1기 지하철의 흔한 형태의 출구입니다.
아무런 모드 없이 바닐라 환경에서도 사용 가능합니다.
다만 불환전한 부분이 있을 수 있고, 데칼 등을 포함한 꾸미기를 지향합니다.
또한 PO모드를 통해 역 이름을 설정할 수도 있습니다.
문의하시면 빨리 처리하도록 하겠습니다.
서울지하철 폴싸인 에셋과 함께 사용하세요!
네인님의 surface network를 함께 구독하여야 합니다.
[CH]
It is a common Seoul subway built mainly in the 70s and 90s.
also Most people has it what special memories of this metro station, too
It can be used without any mode.
However, there may be incomplete, so directed to decorating the decal and the like.
You can also set the station name via the PO mode.
Use it with Korean Metro Paul Sign assets!
This need surface network by neinnew.