Trad. Chinese Sans (Hong Kong, Regular)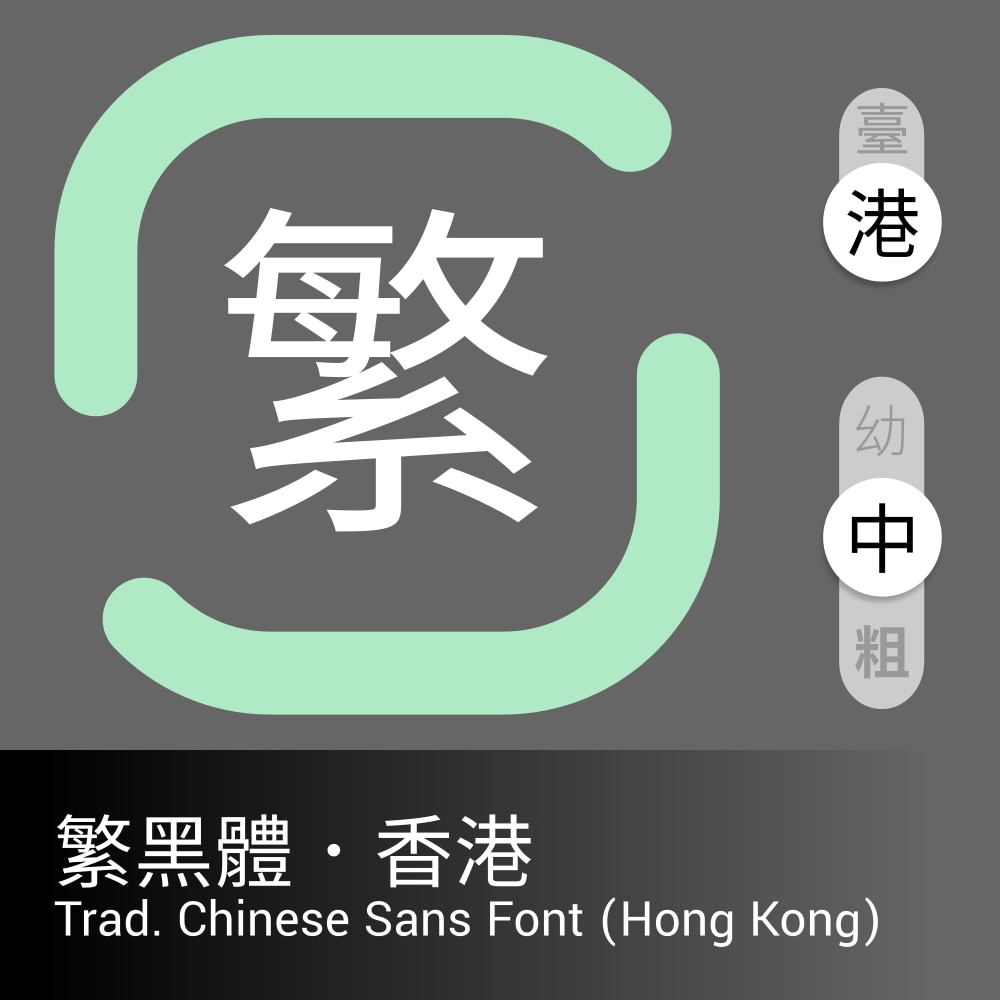 Description:
Trad. Chinese Sans PO Font (Hong Kong)
Info
This font is a PO font, which means you need Procedural Objects to activate this font. This is NOT a font that could use everywhere on your computer.
This is a regular style font with Hongkongese character set, providing 3,121 characters ready for using in your city, you can check the full character list here.
Why I need this font? Aren't there already some Traditional Chinese fonts in the workshop?

Well, yes, if you search for Traditional Chinese fonts in the workshop, you may basically find out there are two fonts:

But, if you are trying to build a Taiwanese or Hongkongese City, you probably find out the character sets of two fonts above cannot satisfy you.

Take "中壢" (Zhongli, a city) and "港島綫" (Island Line, a subway line) for example, the character "壢" (low-lying place) and "綫" (line) are not included, while each of them are frequently used in Taiwan or Hong Kong.

Chinese has over fifty thousand characters, and it is nearly impossible to gather them in a PO font due to the character limit of PO font is around 3000, far lower than the total amount. So I made the font family which has two separate character sets: one for Taiwan, and one for Hong Kong. Subscribe to one of them and enjoy your city without missing characters!
Acknowledgment
This font's original version can be found here[fonts.google.com], thanks for Google releasing the typeface freely!
Reference
Tags for The Steam Workshop
Chinese, Hong Kong, HK, Font, Regular, Trad., Traditional, Typeface, 香港, 香江, 繁體, 中文, 字型, 字體