Bob's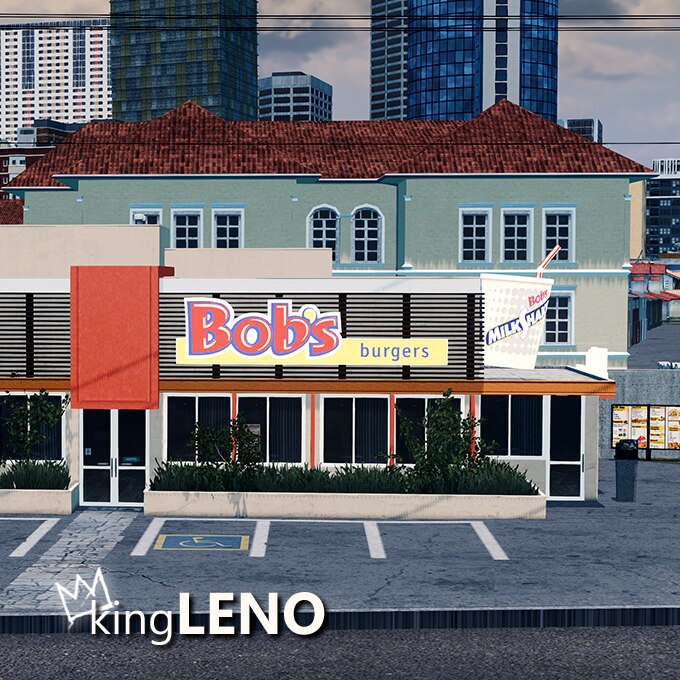 Description:
[www.patreon.com]
Bob's by KingLeno
Bob's is a Brazilian fast food chain, founded in 1952 by the American Brazilian tennis champion Robert Falkenburg, Wimbledon tournament winner in 1948. The first store was opened in the Copacabana neighborhood of Rio de Janeiro. It is the first Brazilian fast food chain. (wikipedia)
2 x 3 low density commercial
Subscribe to my YouTube Channel and follow me on Facebook and Twitter.
KingLeno's YouTube Channel
KingLeno on Facebook[www.facebook.com]
KingLeno on Twitter
If you like my assets, consider showing your support by making a small donation via PayPal or Patreon.
PayPal[www.paypal.me]
Patreon[www.patreon.com]
All patron levels include exclusive assets and early access to featured assets before they are available on the workshop.