Bogota's Savannah V1.0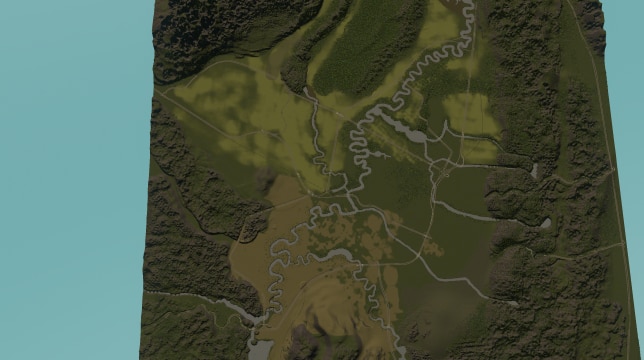 Description:
Español:
A 2600 metros de altura encontramos la capital colombiana rodeada de montañas. Este mapa lo hice inspirado en mi amada ciudad. Cubre casi todas las localidades de la metrópolis original e incluye algunos pueblos donde se cultivan los alimentos para la ciudad, como Funza, Soacha, Mosquera y Madrid. Cuenta con muchos ríos por la ciudad, pero debido al famoso Salto del Tequendama (una gran cascada a la salida de la ciudad) la ciudad no cuenta con una conexión exterior por barco. Sin embargo si cuenta con una red de ferrocarriles y conexiones aéreas al occidente y norte de la ciudad.
La localización de los recursos y las conexiones al exterior están inspiradas en los lugares donde están realmente ubicadas esas industrias en la verdadera ciudad. Por lo que hay que debes pensar muy bien las zonas en que compraras para expandir la ciudad. ¿Pensarás igual que los planificadores de esta ciudad? ¡Suscribete y juega el mapa para averiguarlo!
English:
The Colombian Capital is on 2600 meters above see level surrounded by mouintains. This map is inspiered in my beloved city. It has almost every district of the original metropolis and it includes some towns where the food of the city is grown. By instance Funza, Soacha, Mosquera and Madrid. This map have a lot of rivers across the city, but due to the Salto del Tequendama (a large waterfall outside the city) it do not have a ship conection. Althought it has a railway network and air connection on west and north of the city.
The resourses and exterior connections are inspired by the places where the industries are located in the real city. So you will need to think very well where you will expand the city. Will you think the same as the planers of this city? Subscribe and play to find it out!