Half Timbered Houses 003 Pack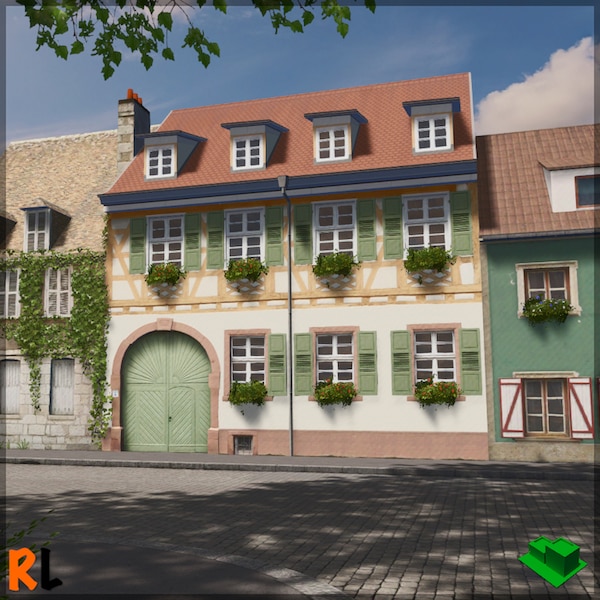 Description:
A pack of six two storied half timbered houses that fit nicely in European old towns, villages, etc. Based off of a house in Karlsruhe, Germany.
In game these are all high residential level 2 growables on 2×2 and 1×2 plots. All in all the pack contains (Screenshot 4 and following):
An angled version, large and small (al, as)
A rectangular version, large and small (rl, rs)
A corner version, large and small (cl, cs)
The balcony of the angled and rectangular buildings is decorated with a semi-transparent glas cover prop, all houses are decorated with a metal chimney prop (see the dependencies on the right). You can either grow the houses or plop them using RICO Revisited, search for "half timbered house" or "rl" using Find It!.
Technical Stuff:
Main: 1166–1867 Tris, 512×2048 Maps
LOD: 106–162 Tris, 128×128 Maps
All versions share their textures, use LSM to minimise your RAM-load.
Like what you see? Why not leave a like then!
You can follow me on Twitter to get notified when I upload new stuff.
If you really like my work, consider a donation on PayPal[paypal.me].