4-Lane Road with Outer-Lane Tram Tracks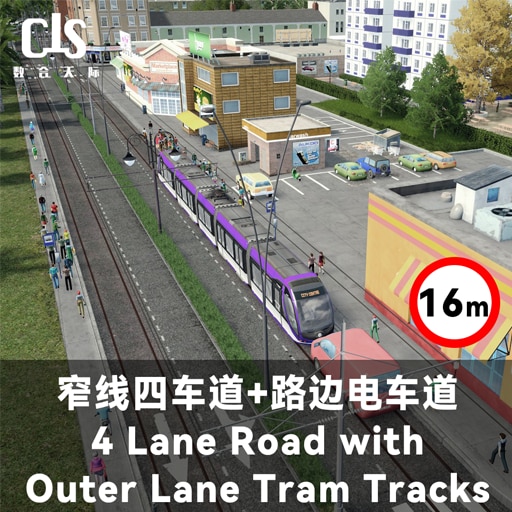 Description:
Introduction
This asset is an authorized adaption of 2 Lane Tram Road with LRT Tracks by Clus, created in the need of the series CTS City.
Characteristics
Ground: 2-way 4-lane, outer lane shared by trams and cars
Tunnel: dedicated car lane and tram lane
Elevated: 2-way 2-lane, trams and cars share the lane
Vanilla appearance but with better texture and graphics
Compatible with the LRT – Tram – Network collection by Clus
Suggestions
Epilogue
We sincerely thank Clus for the help during asset creation.
Please give us a Thumb-up if you like this asset.
Please contact us should you encounter any problem when using this asset.
Contact us