[OBSOLETE] Taxiway (fix) – Legacy AI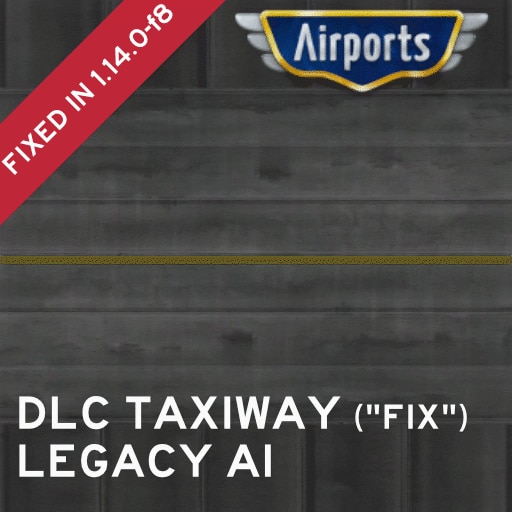 Description:
DLC Taxiway (fix) – Legacy AI
This asset "fixes" the stutter the new DLC taxiways cause.
It "fixes" the issues by being an entierly different asset that uses the old taxiway AI.
This isn't a final solution, but only a temporary one until CO actually fixes the DLC assets.
The issues with the DLC taxiways have been fixed by CO in the latest 1.14.0-f8 patch
IMPORTANT! After replacing the DLC taxiways with these the planes will have to re-path and might do some very weird things. They'll eventually continue on their path and everything will function normally.
If this behavior bugs you you can clear them by using Advanced Vehicle Options, or the most recent versions of TM:PE which now includes a filterable despawn tool in the mod options > Maintenance tab, which will allow to clear air traffic.
Textures, stats and behavior when combined with other DLC content is identical to that of the DLC taxiways.
All connections are made properly and there aren't any giant holes to the endless void that lies beyond.
The asset is at the end of the airport area public transit tab.
Non steam users can find the CRP asset file here[drive.google.com].