War Memorial 2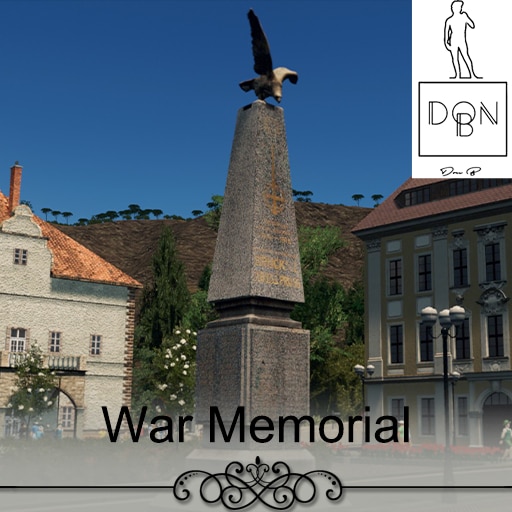 Description:
Hello folks,
Guess who's back ?
Another memorial, have fun.
Feel free to leave a comment and don't forget to upvote it helps to get more assets.
War memorial to commemorate the dead of the First and Second World War, located in Bruck an der Leitha in Austria. The obelisk was inaugurated on June 18th, 1922 and is made in marble and the eagle is in bronze.
I optimized the monument and reworked the base to lower the amount of tris to reach a reasonable size to make it easy for the game and used textures. The asset is PO friendly, you can up/down size it for your own liking.
Credits goes to noe-3d.at for the Photogrammetry of the original monument.
https://sketchfab.com/3d-models/kriegerdenkmal-9750819cafc241c29c5695e114680c81
Special thanks to Tao Lee for the screenshots.
You can search for it with findit mod by "War" or "Memorial"
Monument stats: Tris: 3.8k / Textures: 2048×2048,_d,_n,
Tags: War, Memorial, Statue, Sculpture, Model, Austria, Kriegerdenkmal, Park, Monument