New Asgard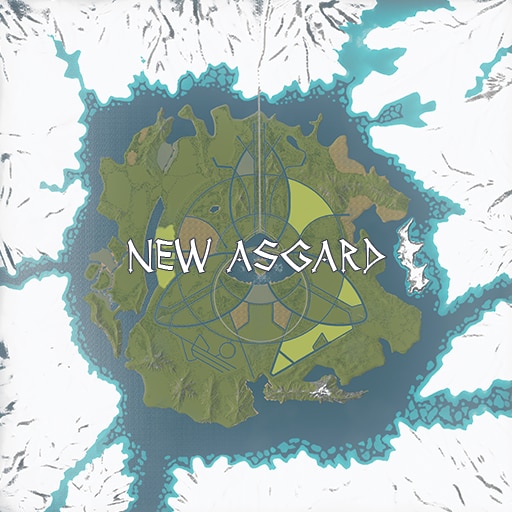 Description:
In my last city I got really interested in using canals for ferry transportation. I decided I wanted to try and create a map using a canal system at a full scale. Its not something I've really seen done on the workshop before.
Canals definitely put some limitations on the map. The canals themselves are all level but I tried to play with the topography and adding hills and mountains so it wasn't completely flat.
The map itself is inspired by some concept art from Thor (MCU) by Craig Shoji that included plan layout of Asgard. Google the original art, its pretty amazing and detailed. I had to simplify it for CS, and added the surrounding snowy mountains and ice to make it into a sort of oasis in the arctic.
Mass Transit DLC is required for wide canals and highways used.
The map was made with the Aiguille Verte map theme in order to get the snow. Would recommend using it or any other theme that turns the sand texture to snow. Link below:
https://steamcommunity.com/sharedfiles/filedetails/?id=1447046893
I would also highly recommend the Barges Mod to add cargo use for the canals:
https://steamcommunity.com/sharedfiles/filedetails/?id=2487163475
Hope you all enjoy!