Kyiv-K12.03 / Киев-К12.03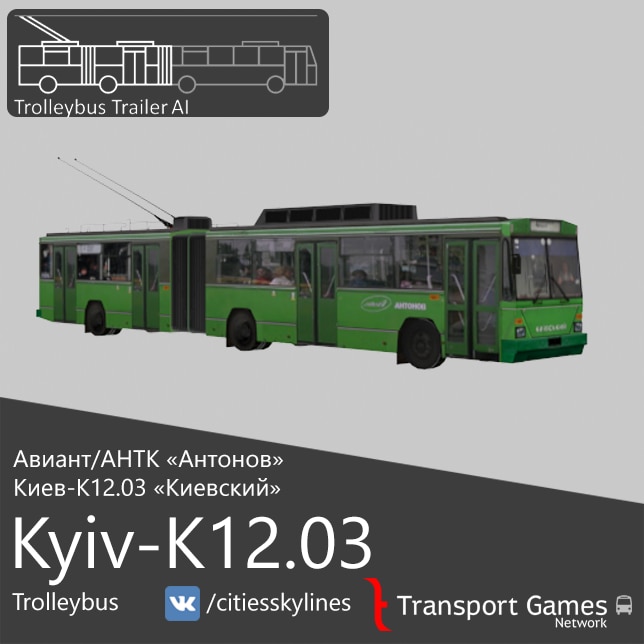 Description:
Kyiv-K12.03 – articulated high-floor trolleybus manufactured by Aviant/ANTK "Antonov".
The original model was created by DmiDroid for Cities in Motion.
Trolleybus in the livery of the city of Kyiv.
In-game capacity: 165
Please, use the Advanced Vehicle Options mod to set your preferable capacity and Trolleybus Trailer AI mod for the full functionality of the articulated trolleybus.