Curved Train Station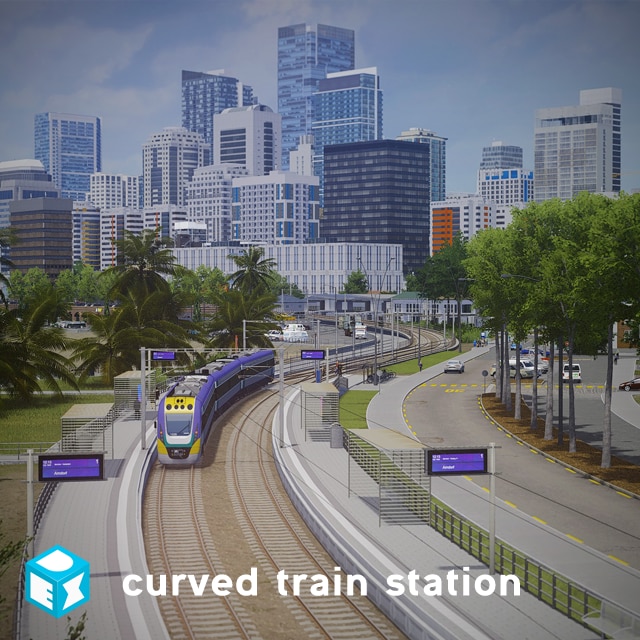 Description:
Curved Train Station by Dexter
How to use and where to find:
Subscribe to all items in the right tab. Props are more or less optional if you want to use your own. Enable Prop Anarchy and Loading Screen Mod in the content manager before load/start the game. Flat ground is highly required. When ingame make sure the ground is 100% flat. Place the station asset only with prop anarchy enabled.
You can find the train station asset in the intersection tab. The asset is build with the intersection editor, so in game it doesn't count as station building, you need to have one other station on your map before you can place this asset.
The station can work without a road connection, you need just pedestrian paths on the end of the station.
Customize the station:
You can change any part of the train station. With Move It Mod you can move and replace any prop or with upgrade tool you can change the fences or platform.
How to place:
Curved Train Station – How to place time stamp
Watch the full build video:
Curved Train Station – Build Video
Support me if you like:
Donate[www.paypal.com]
enjoy!
Any problems or questions? Just ask.