Chris6d's Noodle Interchange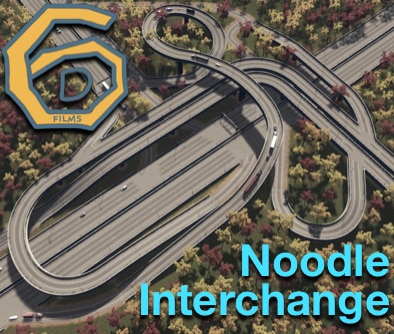 Description:
Behold the Noodle Interchange!
Complete your interstate systems with this 3-way massive highway interchange! Shaped like a noodle, it was built for my city of Esposito, but I was so happy with the way it came out, I decided to rebuilt it in the Asset Editor and release it to the public! The trees you see in the picture are not included with this asset, and no DLCs are required. Enjoy!
Please join my Discord server, [discordapp.com] where Cities: Skylines can be discussed! Also, subscribe to my YouTube channel, and follow me on Twitter so you never miss out. Stay epic, people.